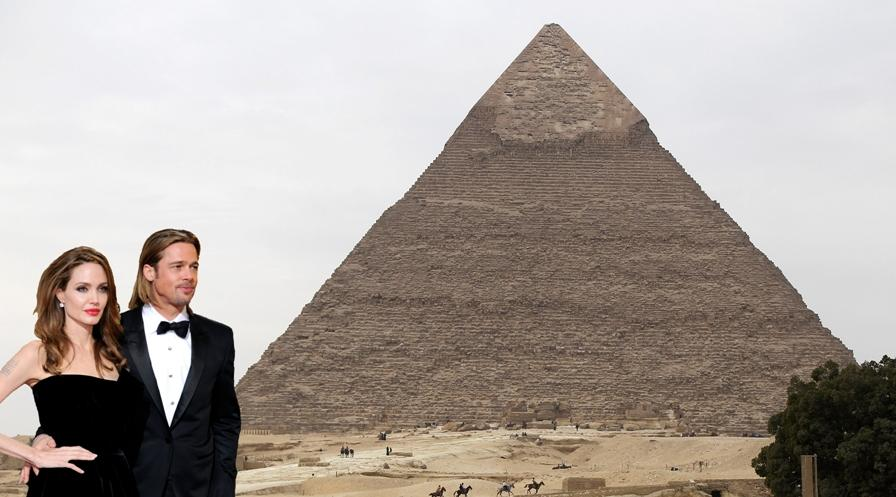 In the old days people wanted their marriage to start on a sweet note. It was therefore customary for newlyweds to drink mead for a month. Mead was a drink made from honey. The "moon" refers to the period of thirty days or one month that the couple was expected to drink the mead. After the first month, the couples came face to face with reality; they realized that their affection, like the moon, would wax and wane. By the way, the word "honeymoon" need not always be used to refer to the holiday that newly married couples take immediately after marriage
Our Special offer:
Couples who also celebrate their wedding with us will receive a 20% discount on the Honeymoon packages.
♥ Upgrade to a higher room category based on availability
♥ Early check-in and late check-out based on availability.
♥ In-room breakfast on the day after your arrival
♥ Fresh fruit basket (arrival)
♥ A photo or souvenir
♥ Welcome Drink
♥ Fresh flowers on arrival
♥ Romantic Honeymoon deluxe breakfast served in room the next morning
♥ This offer is FREE to all honeymooners
♥ This special offer isn't compatible with any of our other offers.
Cannot miss a ZAFFA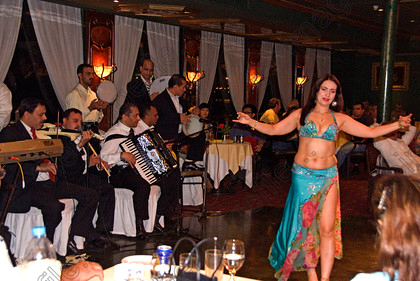 The ancient Egyptians were the first civilization to regard marriage as a legal relationship. Marriage in ancient Egypt was considered a religious duty and prophetic instructions can be found in the Quran and the Holy Bible .
Marriage is considered the most important event in their lives and is a way to protect their cultural beliefs of this sacred relationship.
In the Egyptian culture, the zaffa wedding march, is a musical procession of bendir drums, bagpipes, horns, belly dancers and men carrying flaming swords. This announces that the marriage is about to begin. This is an ancient tradition, possibly predating Islam.
You cannot miss a ZAFFA. They are so noisy; you can hear them from a distance! They play rhythmic popular music, with horns blasting and full of people noisily clapping and singing. Customarily, there is also the women's distinctive 'shriek' of traditional joy – the zaghareet.
When the procession reaches its destination, there is usually a party, more loud noises and then dinner.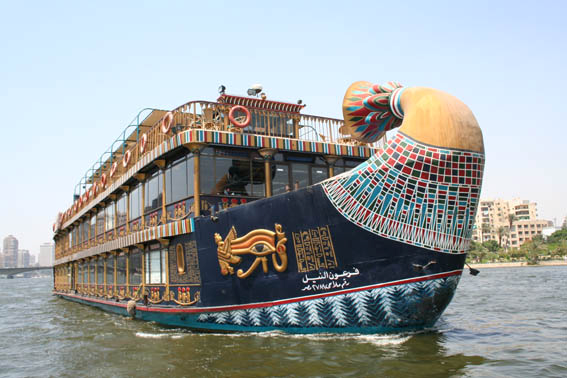 We can arrange the Zaffa wedding celebration (dinner Nile cruise )
Evening dinner overlooking the Nile, Before dinner and to celebrate your Honeymoon , we have a welcome Zaffa that will welcome you as you arrive to the Nile Cruise with a troupe of dancers and musicians dressed in the Egyptian typical clothes escorting you to your special dinner table by the Nile, singing and dancing Egyptian Folklore .
This term " Zaffa " is used to describe the Arabian / Egyptian wedding party : a traditional zaffa, is a procession of Bedouins , whirling dervishes, drummers, horn players and bagpipers.
Enjoy a Nile River dinner cruise aboard one of our elegant cruising restaurants sailing the world's longest waterway. You can expect first-class service during your evening dinner Nile cruise, sailing past Cairo's illuminated skyline while you enjoy your dinner. Following dinner is live entertainment provided by a spectacular belly-dancing and folklore show Dinner is included followed by live entertainment including life folklore show, belly dancing and a colorful belly dancing show with a folklore band, featuring the unforgettable Tannoura spin, in keeping with Egypt's whirling dervishes tradition - an unforgettable show not to be forgotten!.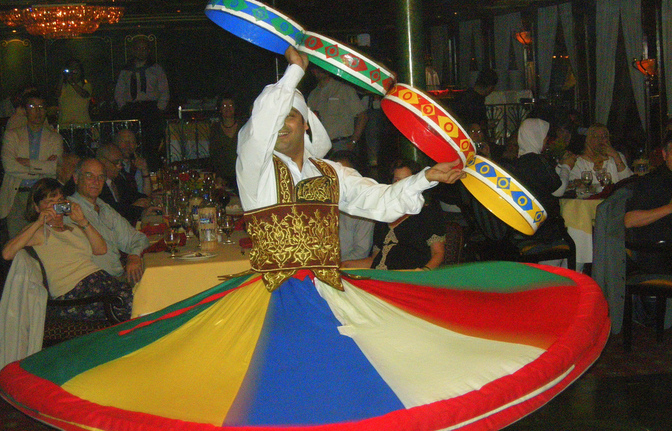 Please note: We can arrange the Zaffa wedding celebrationin Cairo, Luxor, Aswan, Hurghada, Alexandria and Sharm El-Sheikh : It is subject to your order.
*******************************************************************
itineraries:
( Honeymoon in Egypt 1)
14 Days Cairo/Nile Cruise(Aswan-Luxor) /Sharm El Sheikh
DAY 1 - CAIRO
Arrive at Cairo airport and transfer to the Hotel,. Upon arrival our representative who will be
holding an Imaginative Traveller sign. He should be waiting for you , he'll transfer you
DAY 2 - CAIRO
Free morning. In the afternoon your private guide will take you to the Pyramids and Sphinx at
Giza. Then take a sunset horse or camel ride among these ancient wonders. (BD)
DAY 3 - CAIRO – ASWAN
Visit the famous Egyptian Museum. Free afternoon; perhaps visit the exotic Khan El Khalili
bazaar. In the evening board the overnight sleeper train to Aswan.
DAY 4 - ASWAN
Early arrival in Aswan and private transfer to the Hotel. Enjoy a free day to wander the market streets of Aswan. You may opt to visit the fascinating Nubian Museum or simply relax by the pool.
Aswan is a the pace of life is much slower and the town is small enough to explore on foot. In Aswan the Nile is at its most picturesque, with golden sand dunes running down to the water's edge and scores of white-sailed feluccas gliding around the islands. The bazaar runs the whole length of town and is crammed with shops and stalls selling everything imaginable - a great place to hone your haggling skills.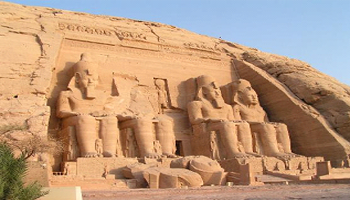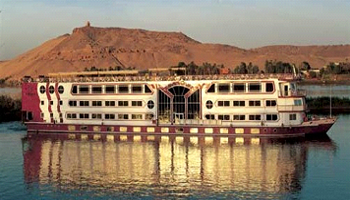 DAY 5 - ASWAN
In the morning there is the option to take a flight to Abu Simbel to see the magnificent monuments there (for further details, see below). In the afternoon board your private felucca for a sunset cruise around the beautiful local islands and enjoy a romantic dinner on board. The Temples at Abu Simbel are one of the highlights of any visit to Egypt and considered unmissable by many travellers. Deep in the heart of the desert, miles from the nearest habitation is a gigantic monolith out of which are carved four colossal statues – each one the seated figure of Ramses II, one of Ancient Egypt's greatest pharaohs. Built in the 13th century BC, the temples remained totally hidden by sand until 1813, and were almost destined to be submerged again, 150 years later, by the rising waters of Lake Nasser – a man-made lake formed after the building of the Aswan High Dam. Remarkably, a massive UNESCO project dismantled the entire temple and the cliff out of which it was carved, and reassembled it on higher ground, redirecting the magnificent stare of Ramses II across Lake Nasser's blue waters. It is still possible to see just how close they came to being submerged by the watermarks around the base of the statues. Please note that you can pre-book Abu Simbel in advance or on arrival in Egypt, please contact us for details.
Felucca
Imagine spending your afternoon lying on the deck of a traditional sailing craft, floating gently on the Nile around the picturesque Elephantine Islands
DAY 6 - ASWAN – NILE CRUISE
At lunchtime today, board your 5 star Nile cruise boat..
Nile Cruise Boat
The Nile cruise boats we utilize are 5 star and come equipped with river-facing air-conditioned cabins, double beds and private bath. There is a large sundeck with swimming pool and covered terrace for you to enjoy time out of the sun. Inside is a lounge bar serving a wide selection of drinks throughout the day and there is fabulous restaurant serving up a mouthwatering selection of dishes, both Egyptian and Western. In the evening you can enjoy the disco or retire to one of the bars for a quiet drink. The atmosphere is informal and relaxed with an excellent level of service from the friendly on-board staff.
DAY 7 TO DAY 8 - NILE CRUISE
. You will have the opportunity to visit the riverside temples at Kom Ombo and Edfu. (BLD)Kom Ombo This beautiful temple is right on the edge of the Nile. It is s lovely to wander around the temple
with its exquisite relief carvings, as the sun shines over the Nile, colouring the stone a deep
gold. Edfu is a magnificent temple dedicated to Horus, the falcon-headed God, and home of many ancient Egyptian legends. For centuries Edfu was almost completely covered with sand, which has protected the building from the elements and it remains ones of the best preserved temples in Egypt
DAY 9 - LUXOR
You have the option to rise early for an exhilarating balloon ride over the Valley of the Kings
and the west bank of the Nile. Later visit tombs of the ancient Pharaohs before returning by
donkey via the Colossi of Memnon. Transfer to Hotel in Luxor :There cannot be anywhere else in the world that has the same number of awe-inspiring
attractions as the small town of Luxor. This was the capital of Egypt in ancient times (then
known as Thebes) and there are an endless number of temples, tombs and museums that
could keep even the most avid sightseer busy for a week. The two most impressive sights
have to be the massive Karnak Temple complex and the Valley of the Kings.
DAY 10 - LUXOR – SHARM EL SHEIKH
This morning a private horse-drawn carriage takes you to Karnak Temple. Experience the
wonders of this monument at your own pace with an Egyptologist. Scheduled afternoon flight
to Sharm el Sheikh. On arrival you will be met and transferred to the hotel the. Known as the jewel of the Sinai this
Red Sea resort is the perfect place to spend a few days unwinding, and to experience some
of the best diving and snorkelling in the world.
Please note that there is the option to stay in Dahab if preferred. Please ask your consultant
for details.
DAY 11 TO DAY 13 - SHARM EL SHEIKH
Three days at leisure. Go snorkelling or diving in the famous Red Sea, take a jeep safari to
spectacular canyons and mountains, or alternatively ride a camel or horse in the Sinai Desert.
DAY 14 - SHARM EL SHEIKH
Departure day. Transfer to international airport. (B)]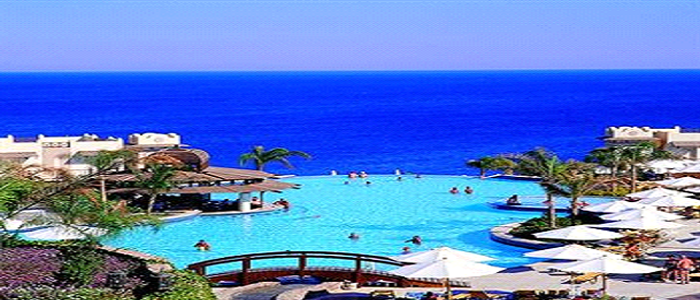 Includes
Transfers Airport transfers upon arrival and departure.
Escorted Services of Egyptologists at all major sites. Services of representatives for all airport
transfers, train station transfers and checking in at hotels.
Transport Private air-conditioned transport, 5 star Nile cruise boat, sleeper train
domestic flights: Luxor to Sharm el Sheikh
Accommodation 5 nights comfortable hotels, 3 nights Nile cruise boat, 1 night sleeper train, 4 nights beach resort hotel.
Entrance Fees Included for all sites listed as a part of the itinerary
---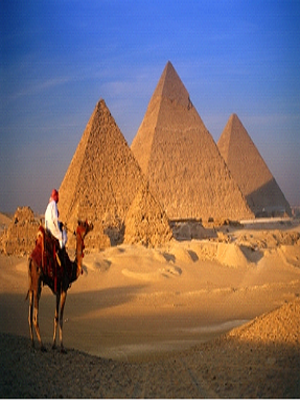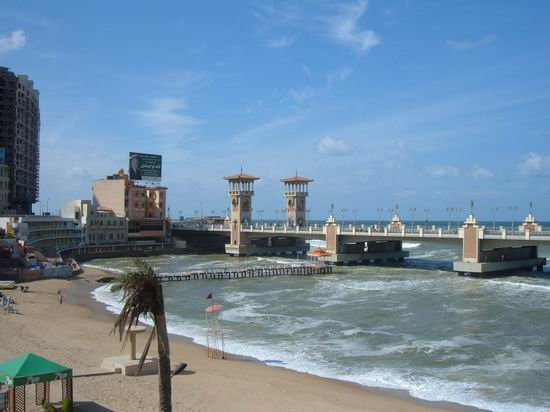 ( Honeymoon in Egypt 2)
12 Days Cairo/Alexandria/Aswan-Luxor by Nile Cruise/Hurghada
The Itinerary
Day 1. Cairo
Your tour will start upon arrival at Cairo International Airport. Our local representative will welcome you and take you to your hotel.
In Evening We will take you to Sound and Light Show at Pyramids.
Each day the sun sets on the bustling city of Cairo, and the famous pyramids on the Giza plateau, south of Cairo, are absorbed into the night sky. These colossal structures are never out of sight completely, as they reawaken at night during the magnificent Sound and Light Show. Thousands of years have passed since the Pharaohs walked the Earth, but with your imagination, they will appear before your eyes. History comes to life with each show and provides the audience with a magical experience of learning about ancient Egypt, while
Overnight at hotel.
Day 2 Cairo – Aswan
(Breakfast)
After breakfast start your tour by a/c van and Egyptologist English guide by visiting the three great pyramids sphinx sakkara time for lunch then visit the memphis city and the bazaar and paperous factory then transfer to the railway station to go to Aswan overnight in train.
Day 3 Aswan – Nile Cruise
(All Meals)
Arrival Aswan meet and assist by our representative then transfer to your Nile cruise Embarkation before lunch visit the high dam and the unfinished obelisque view of the elephantine island the botanical garden and the phila temple felucca ride ( sailing boat )overnight in Aswan
Day 4 Nile Cruise - Edfu
(All Meals)
Aswan kom ombo edfo navigation to kom ombo visit the temple shared by the two gods sobek and haroeis sail to edfo visit the temple of horus in edfu overnight in edfu
Day 5 Nile Cruise – Luxor
(All Meals)
Sail to esna pass the esna lock sail to luxor visit the temple of luxor overnight in luxor.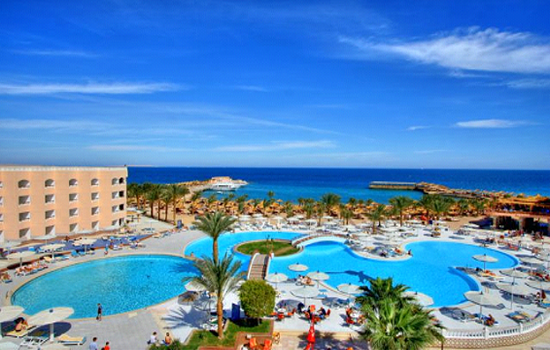 Day 6 Nile Cruise – Hurghada – By A/C Bus
(Breakfast + Dinner)
Cross the west bank visit the valley of the kings .the temple of queen hatshepsout at el deir el bahari and the colossi of memnon facing the nile and karnak temple disembarkation after breakfast then transfer to hurghada by a/c bus arrival hurghada transfer to your hotel for overnight stay.
Day 7 Hurghada
(Breakfast + Dinner)
After taking breakfast at hotel the day is free for leisure on beaches.
Overnight at hotel.
Day 8 Hurghuda
(Breakfast + Dinner)
After taking breakfast at hotel the day is free for leisure.
Overnight at hotel.
Day 9 Hurghuda – Cairo
(Breakfast)
After taking breakfast at hotel the day is free on the beach then transfer back to Cairo arrival Cairo overnight at hotel.
Day 10 Cairo – Alexandria
(Breakfast)
After taking breakfast transfer to Alexandria.
Alexandria- The second largest city in Egypt, Alexandria, known as "The Pearl of the Mediterranean", has an atmosphere that is more Mediterranean than Middle Eastern ; its ambience and cultural heritage distance it from the rest of the country although it is actually only 225 km. from Cairo.
Overnight at hotel in Alexandria.
Day 11 Cairo
(Breakfast)
After taking breakfast at hotel and transfer to Cairo. Upon reaching start your tour by visit the Egyptian museum and the citadel also the mohamed ali mosque and the khan el khalily bazaar then back to your hotel.
Overnight at hotel.
Day 12 Cairo final departure
(Breakfast)
After taking breakfast at hotel the day is free for leisure till your departure. Latter transfer to airport for the return flight.
Includes:-
03 nights accommodation at hotel in Cairo on bed and breakfast basis 5 stars standard.
03 nights accommodation at Nile cruise on full board basis include tour program 5 stars standard.
03 nights accommodation at hotel in hurghada on half board basis 5 stars standard.
1 Night accommodation at hotel in Alexandria on bed and breakfast basis in 5 Star.
01night at Sleeper train Cairo - Aswan.
Transfer from luxor to hurghada by a/c bus.
Places you will visit it in luxor --karnak temple –luxor temple hatshbsot temple - colossi of memnon and the valley of the kings.
Places you will visit it in Aswan –the phila temple – felucca ride to visit the botanical garden also the high dam and the unfinished oplisque.
Edfu temple and kom ombo temple.
01 full day tour Cairo.
01 full day tour pyramids.
meet and assist at Cairo airport
all land transfer by a/c van.
entrance fees for sights.
Egyptologist English guid
---
(Dahabiya Nile Cruise)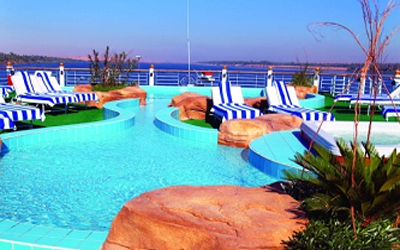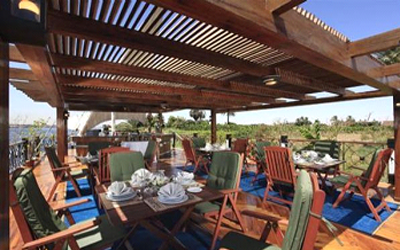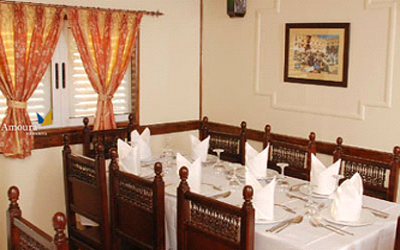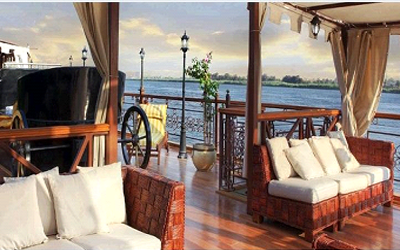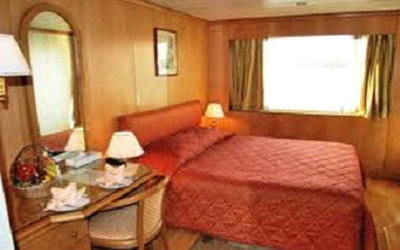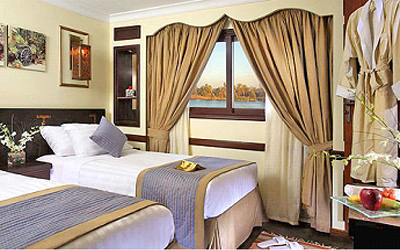 ( Honeymoon in Egypt 3)
11 Days: 3 Nights Cairo + 7 Nights 7 Stars Dahabiya Nile Cruise (Luxor-Aswan-Luxor)
The itinerary
DAY 1Cairo
Meet and assist upon arrival Cairo airport and transfer by private air-conditioned vehicle to your hotel
DAY 2
Cairo
trip to see the world famous pyramids at Giza and the head of the sphinx which were built over 4,500 years ago , excursions are provided with private guide / transfers.
DAY 3 Cairo
Travel into Cairo and visit the Egyptian Museum with its treasures from King Tutankhamon's tomb and visit the Islamic section of the city. excursions are provided with private guide / transfers.
DAY 4 Cairo - Luxor
Private transfer from your hotel to Cairo airport for 1 hour flight to Luxor with Egypt Air. Clients are met on arrival at Luxor airport and transferred by private air-conditioned vehicle to the Dahabiya Rihana on the west bank of the Nile. Clients will spend seven nights on this luxurious, traditional ship with full-board and many excursions included. In the afternoon visit the incredible Temple of Karnak with its enormous pillars and see Luxor itself.
DAY 5 Luxor
One of the highlights of any holiday to Egypt is a visit to the west bank of the Nile where you can explore the dusty tombs in the Valley of the Kings, Queens and Nobles. You also visit the incredible Queen Hapshepsut's Temple and the Colossi of Memnon with its two enormous, crumbling statutes.
DAY 6 Edfu
Sail to Edfu and visit the Temple of Edfu which is the second largest temple after Karnak and is relatively well-preserved. Then sail to Al Ramady Island for an overnight stay.
DAY 7 Aswan
Today you sail on up the Nile towards Aswan stopping at el Sheikh Fadl Island for tea and dinner, before reaching Aswan before nightfall.
DAY 8 Aswan

Enjoy a visit to the beautiful Philae Temple and the Aswan High Dam. Spend the afternoon at leisure in Aswan or relaxing on the ship.
DAY 9
Kom Ombo
This morning clients have the opportunity to take an optional excursion and fly to the magnificent temple of Abu Simbel which is 180 miles south of Aswan. In the afternoon you sail on to Temple of Kom Ombo before reaching el Ramady Island where you moor for the night.
DAY 10 Luxor
Sail on to Esna and Luxor where your journey ends, spending a night on the West Bank.
DAY 11 Luxor
Disembark in Luxor and transfer to the airport in private air-conditioned vehicle to Luxor airport for your return flight via Cairo.

includes:

• Private transfers in Cairo
• 3 nights B&B at the Mena House Oberoi, Garden Wing
• Return flight with Egypt Air Cairo – Luxor – Cairo
• Private transfers in Luxor
• 7 nights FB on Dahabiya Rihana & excursions as detailed in itinerary